We at Mountain Range pride ourselves on nurturing the environment. So be it our weekend home projects or our resorts…you will always find nature's essence beautifully blended with modern luxuries…
WILD CAMP RESORT is nestled atop the mountainous range of Khodala hill station. Khodala a serene & calm village located at an altitude of 1800 ft, will mesmerize you with its beauty. Located at just 100 km from thane & 2 ½ hour's drive from Mumbai, WILD CAMP RESORT is truly a nature's paradise & a dream come true for every nature lover. Beautiful cottages surrounded by the lush green forest, colorful flowers & plants, singing & dancing birds, breathtaking view of the Khodala hills & warm hospitality of our resort… will certainly make your stay a memorable one.
WILD CAMP is a perfect getaway to unwind your stress, revitalize your mind & body & connect with nature. Its rich flora & fauna, mountainous range, waterfalls, make it an ideal destination for a picnic, trekking, night safari & various other activities.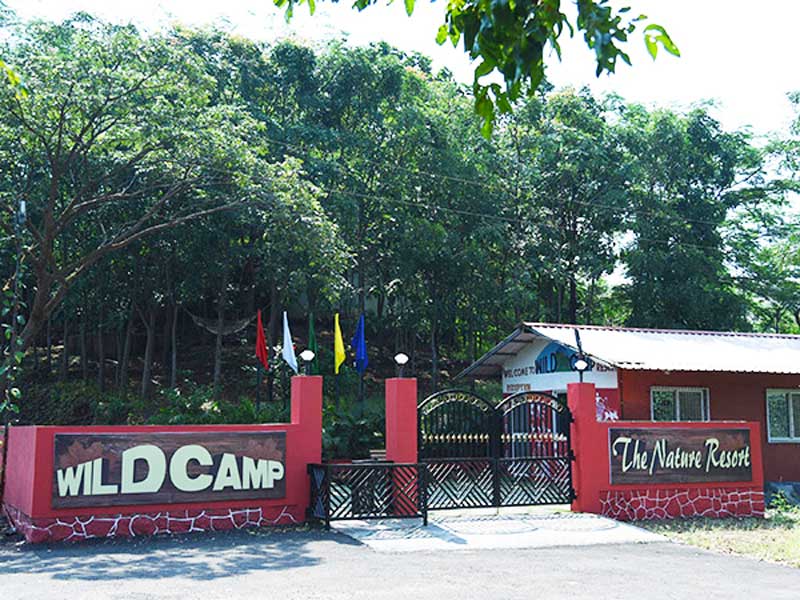 Be it a family get-together, school/college trips, study tours corporate picnic or an adventure camp…WILD CAMP will welcome you with pleasant hospitality. Our USP is the unique & magical blend of nature & modern amenities.
WILD CAMP RESORT is beautiful poetry woven into the mystical landscape of nature… So, come & experience " Nature At Its Best "